Aloha
Welcome to
The Foss Family Condo
Make Yourself at Home in Paradise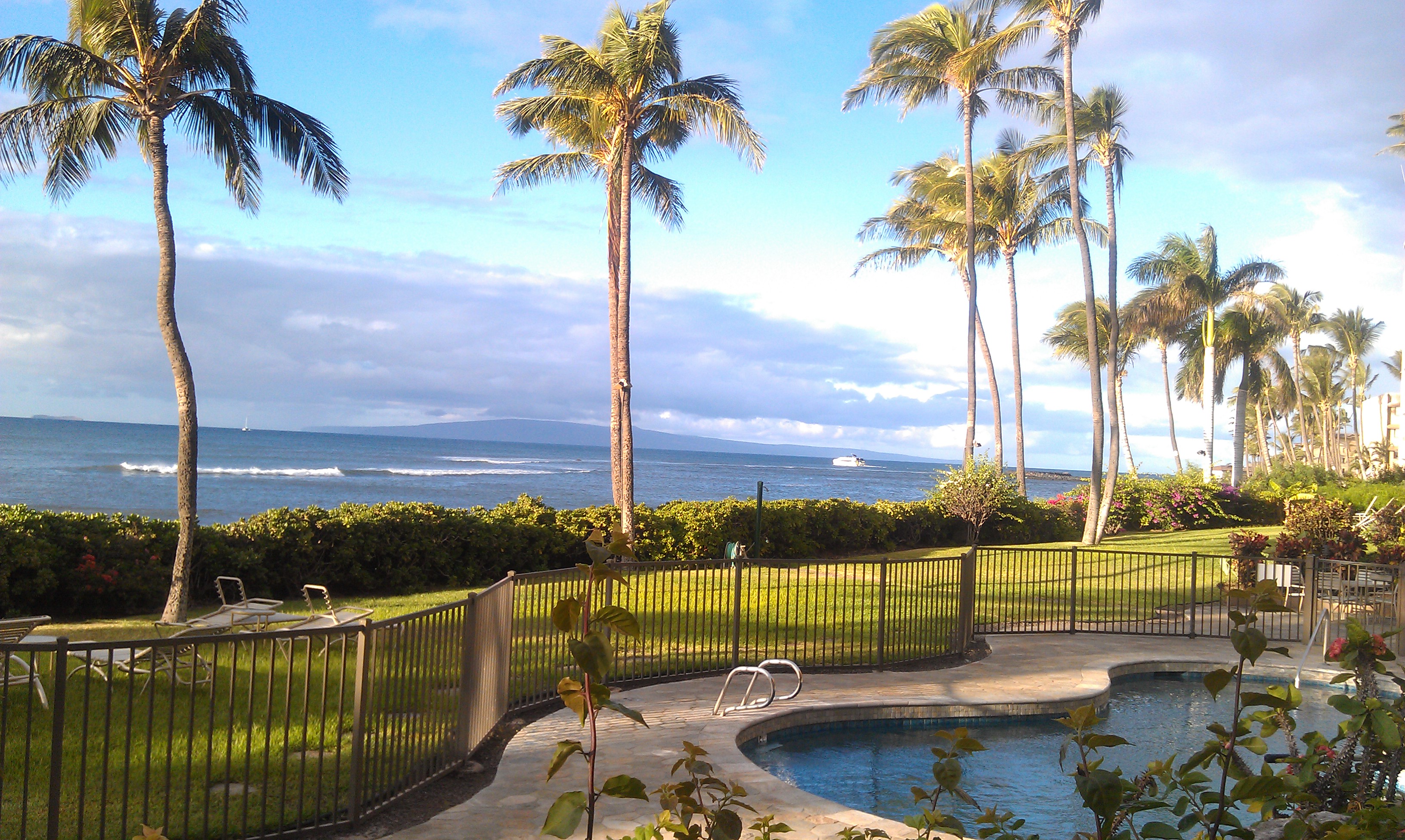 Our best amenity… location, location, location!
One thing that makes Maalaea Banyans so special is our breathtaking view. Whether watching a glorious sunset into the ocean or simply listening to the surf while reading a book; there simply is no better spot to unwind. Because the waters and reefs of Maʻalaea are important to many marine species, Maʻalaea Bay is part of the National Humpback Whale Marine Sanctuary - a favorite mating and birthing grounds for the endangered Humpbacks. Green Sea Turtles browse reefs that border the harbor entrance. In season, whales can be viewed from the condo grounds just outside our patio door.
Another great plus is that there are plenty of things to keep you busy in Maʻalaea all within a short walk from the condo. You can begin with a morning snorkeling or whale-watching cruise followed by an afternoon visit to the Maui Ocean Center. You can end the day with an evening sunset walk on Maʻalaea Beach and then dinner at one of the harbor area's excellent restaurants. Ma'alaea Bay is also centrally located to so many of Maui's fabulous attractions via car. The Maʻalaea District of Maui is located in Central Maui about six miles south of Wailuku, where the Honoapiʻilani Highway (Hwy 30) reaches the south coast.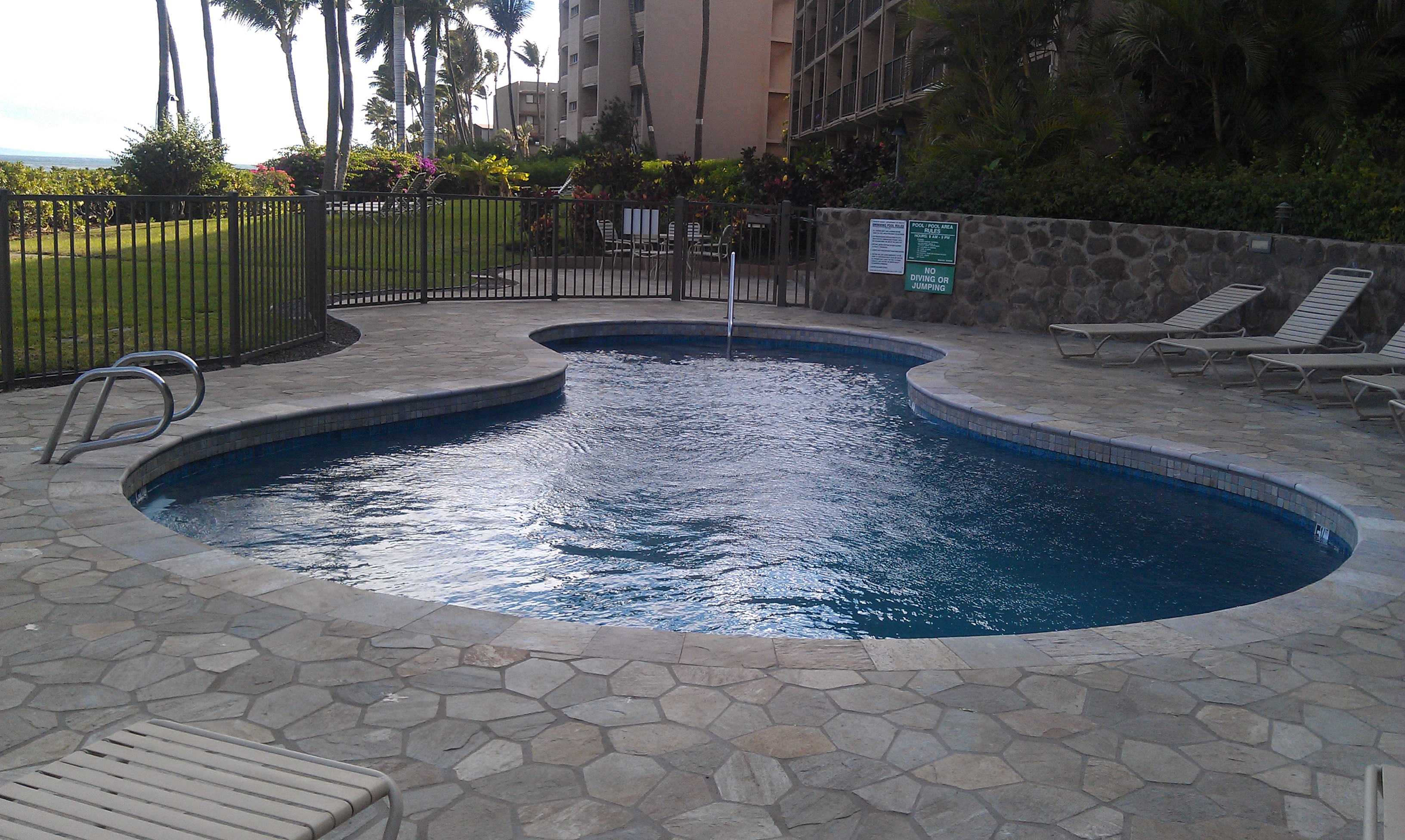 Our renovated ground floor condo is just steps away from the ocean, pool and Jacuzzi in quiet Maalaea Bay. Enjoy the ocean breezes and the sound of the sea at our little piece of paradise. A short walk down our quiet street and you'll find yourself at Sugar Beach, a beautiful seven-mile long white sand beach that runs all the way to Kihea, perfect for enjoying the sunset or a romantic stroll under the moonlight. Our one bedroom condo with sofa bed accommodates 4 guests comfortably. Just steps from our patio door you will find the pool, Jacuzzi and BBQ area.
There is a queen size bed in the master bedroom and another queen size sofa bed in the living room. The kitchen is fully equipped with dishwasher, washer and dryer and everything needed to enjoy your holiday whether dining in or out.
INDEPENDENT GENERAL OVERVIEW OF MAALAEA BANYONS CONDOMINIUM COMPLEX below
MAALAEA BANYANS
If you are looking for that awesome view, and don't mind walking a couple of minutes to a sandy beach. Consider Ma'alaea Banyans. This is a great place for couples. These are oceanfront one-bedroom units. They've got a really nice hot tub and a washer/dryer in each unit.
Beautiful property! All oceanfront. 1 bedrooms located on floors 1-3. Two bedrooms are loft units & located on 4th floor. Heated pool, BBQ's & area's only Jacuzzi. There is a small sand area in front depending on the tide. This is one of my favorite properties for the Jacuzzi (obviously) and the upkeep of the building.
Credit for information:
Profile of Ma'alaea, Maui - Now a Destination of Its Own By John Fischer, About.com Guide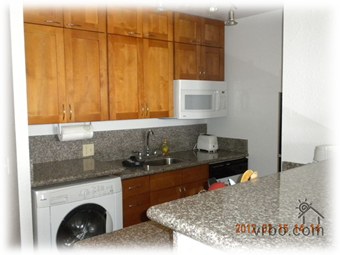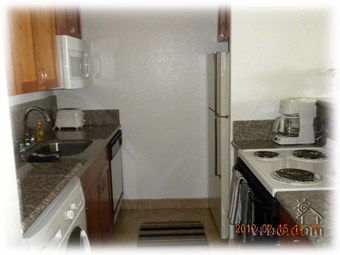 Distances from Maalaea to…
Kahului Airport 8.8 miles Kihea 7 miles
Wailea/Makena 14 miles Lahaina 15 miles Kaanapali 19.5 miles
Kapalua 25 miles Haliimaile General Store 31 miles
Haleakala National Park Visitor Center 44 miles To Hana 70 miles
To Book Please click here to visit us on VRBO
Fur Fragen und Hilfe klicken Sie hier If you have any question or need any help Click Here
website is under construction. We apologize for any missing content or broken links
home | about us | Things to do | Map of Maui | Directions from Airport